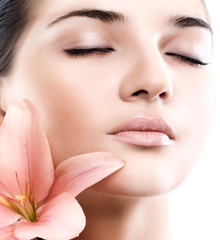 Who is a Candidate?
If you have small, unsightly spider veins on your legs and/or face.
Intended Result
Removal of spider veins on the legs and/or face.
Procedure Description
Using magnification to improve accuracy, a small amount of sclerosing agent (concentrated salt solution) is injected into the visible spider veins.
Sedation is not usually required.
Recuperation and Healing
Discoloration usually persists in the area for 5 to 7 days.
Discomfort is usually minimal. Mild pain medication is all that is required.
The final result is evident in 10 to 14 days.
Insurance Guidelines
This procedure is not covered by insurance.
Note
The specific risks and the suitability of this procedure for a given individual can be determined through a consultation with the plastic surgeon.