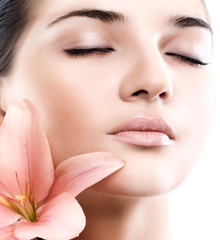 Changing Looks Cosmetic Surgery Center has been established since 1987, in heart of busy Mumbai to enhance your looks with art and science of surgical sculpting. It works for the betterment of your overall appearance. Just step in Changing Looks Cosmetic Surgery Center and get an idea how enhancement in your appearance can change your look towards the world and visa versa just before the treatment begins, you may look new with the help of Advanced Computer Simulation.
Straightened nose, a face lift, a firm jaw line, an eyebrow lift and liposculpture of body can make you feel and look younger than you are and even it will help you to boost your morale and make your social life more interesting.
Wrinkle-erasers, fat-busters, hair-restorers, breast-enhancers all these and much more are now on offer in the fascinating and fast exploding world of cosmetic surgery. You will find here all you need to know to get the body you want. The possibilities, the procedures, the practicalities and how to ensure you get the best results, in spite of calculated medical risk.
The improvement in appearance can enhance your self-confidence, causing you to interact more positively, more assertively with others, which in turn produces positive feedback.
We are Affiliated to
INTERNATIONAL ACADEMY OF COSMETIC SURGERY
INTERNATIONAL BOARD OF COSMETIC SURGERY
INTERNATIONAL COLLEGE OF COSMETIC SURGERY
AMERICAN ACADEMY OF COSMETIC SURGERY
EUROPEAN ACADEMY OF COSMETIC SURGERY
AUSTRALASIAN COLLEGE OF COSMETIC SURGERY
INTERNATIONAL FEDERATION OF RESTORATIVE AND COSMETIC SURGERY
INDIAN ASSOCIATION OF COSMETIC SURGERY