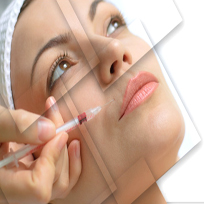 Through all your years of youthfulness, your facial skeleton is kept smooth and firm by three layers of tissue: muscle, fat and skin. Aging affects all three muscles lose tone, gravity pulls fat downward and skin becomes less elastic. The result: a craggy, sagging, jowly look as everything seems to go to pieces.
For long decades, the solution to this "all-falls-down" problem has been the face-lift (or rhytidectomy) a fairly aggressive scalpel procedure that involves separating the skin of your face and neck from underlying muscle, pulling it back and up, cutting off the excess skin, re-draping the skin over the face and neck, and then suturing it in front of and behind the earlobes. In the earlier years, this kind of cosmetic surgery often resulted in the waxen, tight look that Hollywood made famous.
Today, facial-contouring procedures are "made-to-order" packages, tailored to each individual's face. What's more, techniques have become more simplified and refined, involve less trauma and pain, and much shorter hospital stays and recuperation periods.
Some persons, such as those whose necks bulge out over their collars or who find themselves with one chin too many, may want to have only a neck lift (or a lower face-lift, as it's also called). That, too, is an option the surgeon will firm up the neck by tightening the cords of muscles, thus eliminating the vertical skin folds that create the turkey gobbler look, and "liposculpting" the chin area to restore firmness and a sharper angle.
Other cosmetic procedures may be super-added to the basic face-lift (although they can also be done separately, as and when they are indicated or desired). These include: a forehead lift, when both brows have gone into a noticeable slouch and when forehead furrows and crow's feet are deeply etched; a chin implant, inserted to correct a receding chin; liposuction to get rid of fat below the chin; blepharoplasty (eyelid surgery) to get rid of the eyebags that often are the first sign of aging. In fact, rather than considering a face-lift alone when it's obvious that you have more to be taken care of than just loose folds and sags, it is far better to discuss with your surgeon an approach that involves a total overhaul of your face. It seems foolish, for instance, to have a face lift to tone and tauten your face while neglecting the tired-looking puffy, eyelids that will compromise the results.
But the classical facelift is still the only option when facial sagging has become pronounced. That is because neither skin creams nor drugs, neither exercise nor chemical peels, can "uplift" skin that has stretched, or tone facial muscles that have gone slack.